Its the shortest month of the year but February saw numerous strong brandable domain sales.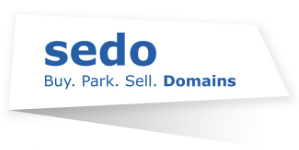 Most of these are reported from the Sedo.com marketplace. Sedo is not the only marketplace selling good short and catchy domains, however, they are the largest marketplace that makes their sales data public.
The other massive domain marketplace, Afternic.com is owned by the publicly traded company Godaddy and they no longer publish sales data from aftermarket retail store.  On to the list!
Dax.com $500,000 Sedo
eBike.com $71,938 Dropcatch
Ooni.com $35,000 Sedo
CamTrack.com $26,000 Sedo
BitKey.com $25,000 Sedo
Stayable.com $22,000 GenericDomainMarket
BreakBread.com $22,000 Sedo
HiChat.com $16,000 Sedo
Lapa.com $16,000 Namejet
DoBox.com $15,000 Sedo
MemoPad.com $13,547 Sedo
Alty.com $13,510 Sedo
Norebo.com $12,374 Sedo
Operal.com $11,000 Sedo
Universa.com $10,625 Sedo
Keko.com $10,099 Sedo
Davra.com $10,000 Sedo
SalesPal.com $10,000 Sedo
EarthToday.com $10,000 Sedo
Medterra.com $10,000 Sedo
BigCat.com $9,800 Sedo
Noodel.com $9,000 Sedo
Coinect.com $8,999 Sedo
Smartnet.com $8,100 Dropcatch
GeroTech.com $8,000 Sedo
WorkZilla.com $7,250 Sedo
ThermoBox.com $7,180 Sedo
Altur.com $7,007 Godaddy
Payera.com $6,621 Sedo
Movimoda.com $6,500 Sedo
TrueQue.com $6,401 NameJet
Krean.com $6,000 Sedo
UberGirls.com $5,995 Sedo
YesPlan.com $5,625 Sedo
BoxTrade.com $5,600 Sedo
Beanit.com $5,500 Sedo
TheSlots.com $5,306 Dropcatch
Sanfoot.com $5,300 Sedo
Duffer.com $5,001 NameJet
iFavorites.com $5,001 NameJet
Sasom.com $5,000 Sedo
DragonGlass.com $4,999 GenericDomainMarket
Minory.com $4,896 Sedo
Conversy.com $4,888 Sedo
AlphaLogic.com $4,656 NameJet
TheWealth.com $4,375 Sedo
Optimio.com $4,000 Sedo
*Sales data collected via NameBio.
Also, as reported by DotWeekly.com, Name Administration Inc. sold several brandable names that were priced with buy it now in the mid-high $xx,xxx range but exact purchase prices are unknown: DiamondExpress.com, LightScope.com, PipeWrench.com, NightWare.com, Telmax.com and CodeFix.com.