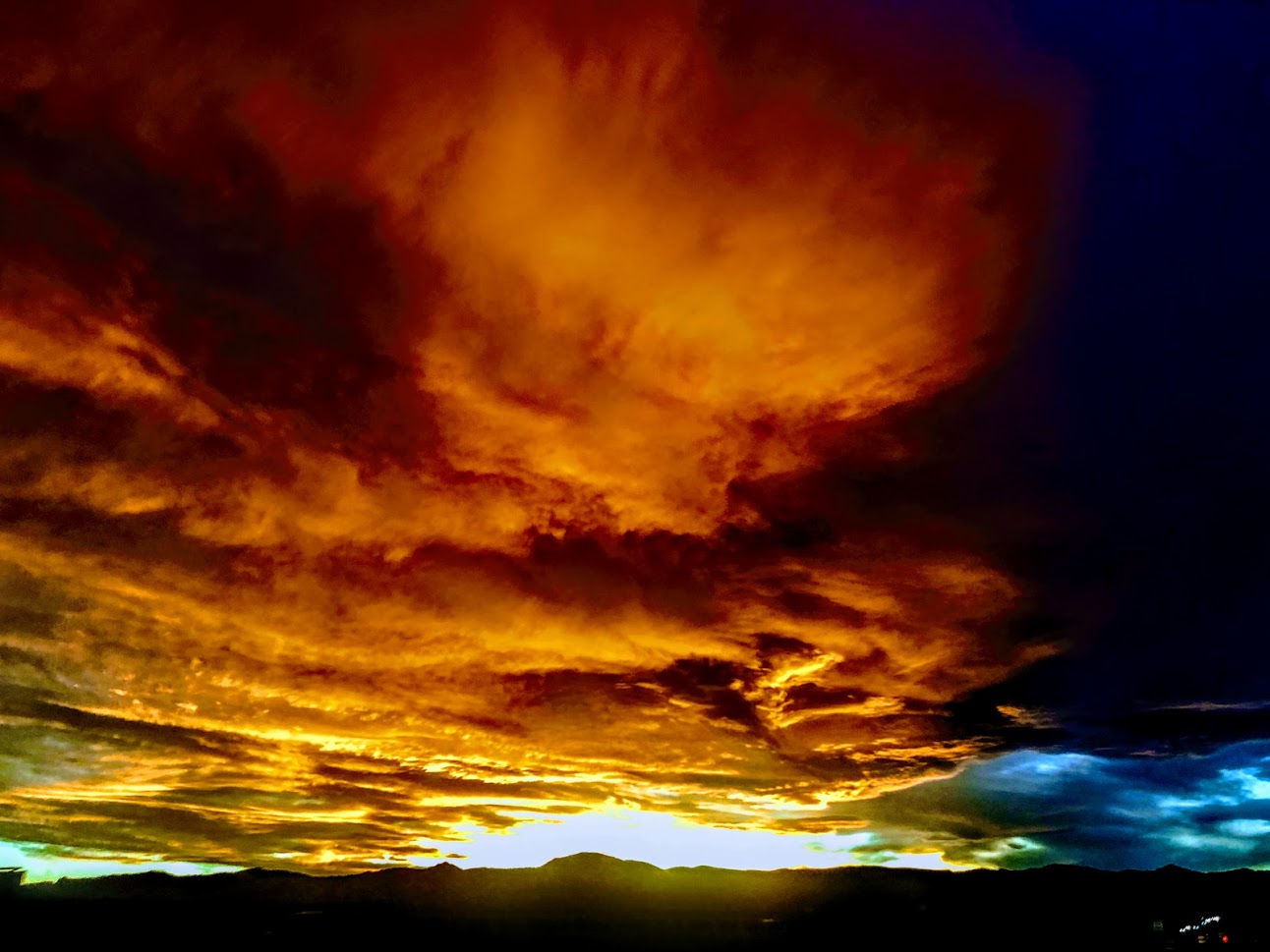 Reported domain name sales above $5,000 in November courtesy of NameBio.com. Another strong showing for one word and brandable domains as GreenRoads.com tops the charts with a massive $160k sale. Green Roads is a CBD company and its purchase was a big upgrade from their domain GreenRoadsWorld.com. Rude.com was also picked up by and end user and put to use by a cam website (NSFW).
Random four letter .coms continue to sell well, especially pronounceable ones. Lots of shortened, misspelled or made up words that are 4-8 characters changed hands as well. Flax.com wasn't nearly as successful of a sale as the four letter .com rude, but some investor got a good deal there.
There were definitely some interesting sales that probably have many scratching their heads like Aiting.com for $73k and MorePatientsNow.com (or is that MorePatientSnow.com??). Overall another strong month for domain sales. As always, this report only scratches the surface of domain sales that took place over the last month, most domain name sales are under NDA or not reported.
GreenRoads.com $160,000 Uniregistry
Rude.com $100,000 Phenom
Wanda.com $88,817 Namejet
AIting.com $73,000 GoDaddy
Saxx.com $65,000 Sedo
CryptoCart.com $58,178 Sedo
OrbitDownloader.com $53,222 GoDaddy
PlaceMaker.com $40,000 Uniregistry
Flax.com $35,000 Phenom
Gorgias.com $34,500 Uniregistry
LinuxGazette.com $34,000 GoDaddy
Traian.com $32,000 Sedo
NovaPay.com $30,000 Sedo
GulfRealEstate.com $30,000 Sedo
CommercialSearch.com $30,000 Sedo
LegendAge.com $27,000 Uniregistry
Lando.com $25,000 Uniregistry
Kohrong.com $25,000 Uniregistry
CompareInsurance.com $23,350 GoDaddy
WorkItMom.com $21,250 GoDaddy
BuyInsurance.com $20,001 Flippa
RouletteStrategy.com $20,000 Uniregistry
Welog.com $20,000 Sedo
PrizePicks.com $19,000 Sedo
Informative.com $18,900 GoDaddy
RettSyndrome.com $18,553 Uniregistry
Drvn.com $17,849 GoDaddy
Pliability.com $17,740 Uniregistry
LiveCameras.com $16,100 Namejet
Chilly.com $15,655 NameJet
Shopa.com $15,000 NameJet
Waiji.com $15,000 Uniregistry
GymMaster.com $15,000 AbdulBasit
SmileLife.com $15,000 Sedo
GamesApp.com $15,000 Sedo
Jutro.com $15,000 Uniregistry
ImperialFamily.com $15,000 Uniregistry
EcoHotels.com $14,500 Unregistry
Cryptopia.comm $13,750 GoDaddy
Yapa.com $13,500 Namejet
Lucida.com $13,099 Namejet
Thepra.com $13,000 Sedo
SearchAbility.com $12,820 Sedo
JobScan.com $12,500 Sedo
Bandera.com $12,500 GoDaddy
Orius.com $12,250 GoDaddy
ChickenSalad.com $12,000 Uniregistry
CitizenSide.com $11,361 GoDaddy
FastIcon.com $11,361 Godaddy
Kinowerbung.com $11,124 Sedo
MoneyPad.com $11,018 Sedo
TheAnalysis.com $11,000 Uniregistry
SlotCity.com $10,700 GoDaddy
cSelect.com $10,500 Sedo
GetPixie.com $10,349 GoDaddy
Valais.com $10,252 GoDaddy
MyAthletics.com $10,100 Uniregistry
OKBoomer.com $10,050 NameJet
VueScan.com $10,000 Uniregistry
Parlia.com $10,000 Uniregistry
UbiSense.com $10,000 Sedo
Enalia.com $10,000 Uniregistry
Albas.com $10,000 Uniregistry
CatSit.com $10,000 Sedo
Eyek.com $9,888 Sedo
MacroPay.com $9,880 Sedo
RestaurantMarketplace.com $9,880 Sedo
SportBettingLegal.com $9,800 Sedo
ShowPlus.com $9,500 Uniregistry
FutureCity.com $9,500 Uniregistry
HealthMarketplace.com $9,500 GoDaddy
SafeReach.com $9,500 Sedo
DiscountStore.com $9,309 GoDaddy
Osau.com $9,000 Uniregistry
Imgp.com $9,000 Uniregistry
DesignerLooks.com $9,000 Private
StarMag.com $9,000 Uniregistry
Vomit.com $8,900 Godaddy
Naeco.com $8,809 Sedo
Agyl.com $8,800 Uniregistry
PhoneStore.com $8,501 GoDaddy
TireNation.com $8,500 Uniregistry
Pavillion.com $8,500 Namejet
BitGames.com $8,450 DropCatch
WeRank.com $8,000 Uniregistry
DreamView.com $8,000 Uniregistry
Autis.com $8,000 Uniregistry
Carner.com $8,000 Sedo
BrandForLess.com $8,000 Uniregistry
WebNet.com $7,900 Godaddy
ColdBath.com $7,800 Uniregistry
HonestlyHealthyFood.com $7,800 Godaddy
HomeStatus.com $7,775 Sedo
ToysForGood.com $7,600 Uniregistry
vCase.com $7,500 Uniregistry
Plannin.com $7,500 Sedo
Zweck.com $7,500 Uniregistry
TurboDial.com $7,500 Sedo
Peres.com $7,322 Namejet
FreeLine.com $7,300 NameJet
Bustier.com $7,210 NameJet
SynergyPharma.com $7,200 GoDaddy
TraumaKit.com $7,200 Uniregistry
VidaStudio.com $7,162 Sedo
ComfortMats.com $7,088 BuyDomains
HospitalPrices.com $7,088 BuyDomains
EastAndWest.com $7,000 Uniregistry
Busr.com $7,000 Uniregistry
AdaptiveWear.com $7,000 Uniregistry
Prodin.com $7,000 Sedo
Squama.com $7,000 Uniregistry
TechProjects.com $7,000 Sedo
Pildora.com $7,000 Uniregistry
Assassins.com $6 989 Namejet
DeltaBaby.com $6,735 Sedo
Neji.com $6,660 NameJet
Lysander.com $6,645 Sedo
Cerveceria.com $6,600 Namejet
OnlineLawSchools.com $6,500 Uniregistry
Puki.com $6,350 GoDaddy
Fysh.com $6,325 NameJet
HaloHealth.com $6,300 Uniregistry
NickelAndDime.com $6,250 Uniregistry
BugPatrol.com $6,250 Uniregistry
RomanEmpire.com $6,206 GoDaddy
Fitd.com $6 088 BuyDomains
Aquavitae.com $6,083 Sedo
WeOffer.com $6,062 GoDaddy
WebsiteCompany.com $6,050 Flippa
SuperSales.com $6,016 GoDaddy
Raters.com $6,000 Uniregistry
eClosings.com $6,000 Uniregistry
BitcoinCapital.com $6,000 Uniregistry
WasteIQ.com $6,000 Uniregistry
Tpgi.com $6,000 Uniregistry
Robbi.com $6,000 Uniregistry
InvestingInGold.com $6,000 Uniregistry
Booleans.com $6,000 Uniregistry
Lendful.com $5,995 Sedo
Plomero.com $5,980 Sedo
DareToDream.com $5,955 Namejet
MailCloud.com $5,755 GoDaddy
DialTone.com $5,746 GoDaddy
Autohoje.com $5,746 GoDaddy
Welco.com $5,700 Namejet
GoldBattery.com $5,700 Uniregistry
CloudWind.com $5,688 BuyDomains
Learni.com $5,650 Sedo
LegalWise.com $5,602 GoDaddy
BuzzMedia.com $5,555 GoDaddy
MobileTrader.com $5,550 DropCatch
FishChain.com $5,550 DropCatch
kExpress.com $5,538 Sedo
hFusion.com $5,524 Sedo
Clig.com $5,508 Sedo
Zahnkraft.com $5,503 Sedo
AceMedia.com $5,500 GoDaddy
Vidd.com $5,500 Namejet
PlantCraft.com $5,500 Uniregistry
TennisInstruction.com $5,500 Flippa
TypoTech.com $5,500 Sedo
WellnessResorts.com $5,483 GoDaddy
Liender.com $5,480 Uniregistry
OpenKitchen.com $5,449 DropCatch
Pingr.com $5,388 BuyDomains
BuildApps.com $5,308 GoDaddy
Aozo.com $5,251 GoDaddy
VeganShop.com $5,201 Godaddy
GymGirls.com $5,200 GoDaddy
Zipay.com $5,188 Namejet
eAutoWorks.com $5,100 Godaddy
Indictment.com $5,100 Namejet
Exolon.com $5,088 Sedo
MorePatientsNow.com $5,001 Sedo
Teeu.com $5,000 Uniregistry
Markedly.com $5,000 Private
BeltDrive.com $5,000 Uniregistry
Aeio.com $5,000 Sedo
CoverSix.com $5,000 Uniregistry
Civy.com $5,000 Uniregistry
NZevents.com $5,000 Uniregistry
ChargeSpot.com $5,000 Sedo
Bitsef.com $5,000 Sedo
Akord.com $5,000 Uniregistry
BankHere.com $5,000 Uniregistry
DreamDecor.com $5,000 Uniregistry
EduZoom.com $5,000 Sedo
KindSkin.com $5,000 Sedo
ForexCity.com $5,000 Sedo
MetalDome.com $5,000 Uniregistry
Lukla.com $5,000 Uniregistry