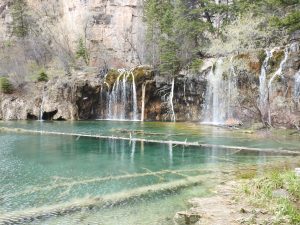 Brandable domain name sales reported from April 8th-May 8th above $4,500.
Yotta for $150k is a mind blowing sale, just huge for a made up word! It now belongs to a Mr. Darshan Hiranandani who appears to be the son of Indian real estate mogul Niranjan Hiranandi. There were some one word .Coms that went for substantially less than this that make great brand names which I was surprised to see the final prices so low, for example Centric.com. Monument.com was a pretty good sized sale and it has sold to another domain investor. The name is now resolving to BrandBucket where it will have a logo and for sale page soon.
As always this is just scratching the surface of domain name sales that took place in December. Most marketplaces (including one of the industry's largest reseller Afternic.com) brokers and individual domain investors are not reporting a majority of their transactions.
Yotta.com $150,000 Sedo
Monument.com $90,000 BQDN
Fiona.com $75,000 ApexMoon
Prometheum.com $71,842 Private
Centric.com $46,000 Sedo
Presale.com $45,444 Sedo
CasinoEngine.com $40,000 Sedo
GoldenState.com $37,100 Namejet
Slot777.com $36,783 Sedo
Kihls.com $30,614 Namejet
Cinemanow.com $23,500 Godaddy
Toni.com $22,472 Godaddy
TokenFaucet.com $21,000 Godaddy
RightWing.com $20,900 SnapNames
EndlessSummer.com $20,000 Sedo
Lantek.com $19,000 Sedo
OneBank.com $17,856 Namejet
Smartick.com $15,856 Namejet
Wutai.com $15,500 Godaddy
TestPrep.com $14,750 Godaddy
Palacio.com $14,008 Sedo
Manipulate.com $13,500 JazzDomain
Blive.com $13,250 Godaddy
Gruporg.com $13,043 Sedo
Twitaholic.com $12,750 Godaddy
Toki.com $12,000 Sedo
Capiche.com $12,000 Sedo
Yeli.com $11,958 Godaddy
Autopiter.com $11,147 Sedo
Chacon.com $11,146 Sedo
Solarpv.com $11,002 Godaddy
Soca.com $10,500 Namejet
Pixai.com $10,445 Sedo
Pibo.com $10,400 Dropcatch
ChoosePower.com $10,000 Sedo
MasterPrep.com $10,000 Sedo
EHventures.com $10,000 Sedo
MoneyVox.com $10,000 Sedo
HempDirectory.com $10,000 Sedo
NextGuest.com $10,000 Sedo
HerHeartIsSouthern.com $9,911 Sedo
Coinxchange.com $9,900 Sedo
ASPX.com $9,750 Snapnames
CloutAVG.com $9,715 Sedo
Buni.com $9,500 BQDN
Playwell.com $9,500 Sedo
Jehu.com $9,200 Godaddy
OrganicFlowers.com $9,100 Godaddy
Lipay.com $9,100 Godaddy
Fashe.com $8,811 Godaddy
Tengu.com $8,700 Godaddy
zGroup.com $8,608 Namejet
SayCheese.com $8,455 Dropcatch
BodyShapers.com $8,020 Namejet
TrustedLogin.com $8,000 Sedo
SEOcertification.com $7,988 Efty
BioWaste.com $7,900 Godaddy
Super6.com $7,833 Sedo
Convertic.com $7,769 Sedo
Comba.com $7,712 Godaddy
AlternativeConsumer.com $7,650 Namejet
NetConnect.com $7,600 DropCatch
eTaxes.com $7,500 Godaddy
TrustedPayments.com $7,500 Flippa
Impendi.com $7,500 Sedo
Bdsy.com $7,300 Namejet
Sanxiao.com $7,260 Namejet
KaraokeParty.com $7,100 Sedo
MyMeals.com $7,050 Dropcatch
Dinotech.com $7,000 Flippa
Net2.com $7,000 Flippa
TongTang.com $6,999 Godaddy
Entasis.com $6,966 Godaddy
NowPay.com $6,950 Godaddy
TechFavicon.com $6,600 Godaddy
ManageCompany.com $6,500 Sedo
Calii.com $6,500 Sedo
Renovatio.com $6,500 Sedo
TrueScope.com $6,500 Sedo
MyCups.com $6,500 Sedo
SleepShop.com $6,102 Dropcatch
Agod.com $6,100 Namejet
Uhren.com $6,100 Godaddy
StandardInsurance.com $6,100 Godaddy
InversoGlobal.com $6,000 Sedo
Aghg.com $5,980 Namejet
BitcoinFuture.com $5,960 Sedo
zMan.com $5,802 Godaddy
BotLab.com $5,800 Godaddy
Paida.com $5,719 Namejet
BudMaster.com $5,658 Sedo
iFiber.com $5,594 Godaddy
NurseryRoom.com $5,594 Godaddy
CannaCulture.com $5,550 Godaddy
OmniGym.com $5,465 Sedo
TrendSpotting.com $5,301 Namejet
Continente.com $5,288 Namejet
Mincraft.com $5,335 Godaddy
EyeView.com $5,177 Namejet
yMobile.com $5,150 Dropcatch
Lich.com $5,100 Dropcatch
RatePoint.com $5,100 Godaddy
Doscover.com $5,100 Dropcatch
DiscoShow.com $5,088 Buydomains
Hallers.com $5,087 Sedo
iTonic.com $5,045 Sedo
Jintie.com $5,039 Godaddy
XulPlanet.com $5,031 Godaddy
SecureTransit.com $5,000 Sedo
Nunam.com $5,000 Sedo
HempWiki.com $5,000Sedo
Tuame.com $5,000 Sedo
YumHub.com $5,000 Sedo
OnlineBoss.com $5,000 Sedo
SanaSoft.com $5,000 Sedo
vBim.com $5,000 Sedo
GrowFlow.com $5,000 Sedo
NeoScan.com $4,999 Sedo
Almaya.com $4,995 Sedo
CushionShop.com $4,988 Sedo
Novenergy.com $4,980 Sedo
FarmBridge.com $4,950 Sedo
Nedka.com $4,900 Sedo
EasyScan.com $4,852 Godaddy
EpicStories.com $4,800 Sedo
LocalBike.com $4,800 Sedo
Hedef.com $4,610 Namejet
CasinoTreasure.com $4,587 Dropcatch
iLobby.com $4,549 Godaddy
CoinAsset.com $4,544 Godaddy
CaveMen.com $4,500 Namejet