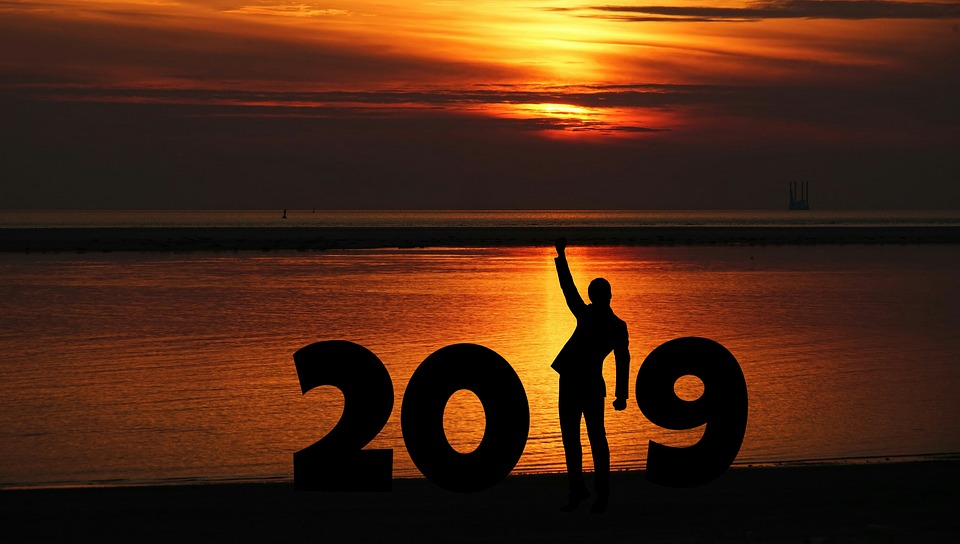 January was a great month to buy a domain name, it was also a great month to sell a domain name. That's the beauty of this industry, there are always opportunities. NamesCon Global 2019 held a live auction last Monday, January 25th which grossed over $2.3M in sales. There were multiple six figure sales including DomainNames.com which sold for $370,000. Leads.com also sold for $435,000 and OL.com sold for $900,000. Perhaps the best deal of the live auction, Stop.com sold for only $110,000.
The list below are brandable domain sales above $3k reported to NameBio in January. There were some one word .COM steals last month (extracts.com, abdul.com, solvent, coordinator.com) and like always, there are some head scratchers (lumberjaxe.com?). Bahnmi.com was a great deal as well, that is an amazingly memorable brand. Four letter (LLLL) .coms had a strong showing in January, especially CVCV patterns like Zomo, Sego and Mexo.
A great start to 2019, domain name sales at these marketplaces are not slowing down. You can be sure that Afternic is selling as many if not a lot more domains than Sedo. Brandable .COM domains are in high demand. If you have good names and they are on marketplaces, you are getting inquiries, offers and sales regularly.
RedBarn.com $60,750 PerfectName
Adika.com $59,999 Sedo
Olsen.com $51,511 PerfectName
Extracts.com $37,700 PerfectName
Jujube.com $29,750 PerfectName
Mez.com $29,000 NamesCon
Zomo.com $27,555 Godaddy
EZbet.com $22,501 Godaddy
GogoCasino.com $19,283 Sedo
Sauber.com $17,336 Sedo
Sego.com $16,250 Sedo
CannaBliss.com $15,340 Sedo
Entreprise.com $15,250 Godaddy
ViaCash.com $15,000 Sedo
TraceRoute.com $14,300 NamesCon
Bashed.com $13,753 Sedo
Abdul.com $13,000 NamesCon
Penji.com $12,916 DropCatch
SystemX.com $12,500 PerfectName
Amtech.com $12,250 NameJet
Solyndra.com $12,225 Godaddy
CannabisCompany.com $12,000 NamesCon
Jota.com $11,420 PerfectName
Shango.com $11,222 NameJet
Repossession.com $11,000 NamesCon
Shawnee.com $10,445 NameJet
CBDlabs.com $10,100 Godaddy
InternetThings.com $10,060 Godaddy
QuickFit.com $10,000 Godaddy
RealShares.com $9,999 Sedo
CasinoJackpot.com $,998 Sedo
Aronsson.com $9,995 Sedo
SmartDrugs.com $9,500 NamesCon
TrueVideo.com $9,500 Sedo
Vowwe.com $9,111 SEdo
SalientOP.com $9,075 Sedo
IamYours.com $9,000 Sedo
dSmile.com $8,800 Sedo
Fortif.com $8,700 Sedo
MyMoov.com $8,007 Sedo
Coordination.com $8,000 NamesCon
BeachGetaways.com $7,900 Godaddy
Proposer.com $7,800 Sedo
Mexo.com $7,616 NameJet
Solvent.com $7,600 NamesCon
Alphamena.com $7,350 Sedo
Coordinator.com $7,125 PerfectName
ScribeFire.com $7,100 Godaddy
Wayra.com $7,000 Sedo
SoBlue.com $7,000 Sedo
Bahnmi.com $6,927 Dropcatch
Mspot.com $6,900 Godaddy
Dartmoor.com $6,875 PerfectName
ECmoney.com $6,800 Sedo
Guitu.com $6,501 Godaddy
UpsideDown.com $6,500 Sedo
CMEcourse.com $6,488 Sedo
Embeddedjs.com $6,400 Godaddy
GoodForYou.com $6,255 Godaddy
Sosy.com $6,200 Dropcatch
Talenting.com $6,131 Sedo
Crikey.com $6,125 Dropcatch
SmartMotorist.com $6,101 Godaddy
BeLocal.com $6,049 Godaddy
ShoeRack.com $6,000 NamesCon
CastPro.com $6,000 Sedo
BeePlus.com $6,000 Sedo
Asredas.com $5,801 Godaddy
FreeSquare.com $5,800 Sedo
Shanas.com $5,800 Sedo
ZoomDigital.com $5,733 Sedo
Plimsoll.com $5,653 Godaddy
Hese.com $5,600 NameJet
iBar.com $5,500 NamesCon
WeedWeed.com $5,500 Sedo
Ambitions.com $5,328 NameJet
Kirb.com $5,250 Dropcatch
Qupzilla.com $5,244 Godaddy
SupportX.com $5,010 Sedo
BestAlternatives.com $5,000 Sedo
MoonCast.com $5,000 Sedo
Jpar.com $5,000 Sedo
Bosso.com $5,000 Sedo
Biologistic.com $5,000 Sedo
CuteBabies.com $5,000 Sedo
CoolVPN.com $5,000 Sedo
TruckJunkie.com $5,000 Sedo
BodyJewelrySource.com $5,000 Sedo
Logiway.com $5,000 Sedo
FunnelHackers.com $4,999 Sedo
WeddingMatch.com $4,995 Sedo
PaceThemes.com $4,754 Godaddy
Fowling.com $4,500 Sedo
AmericanRubber.com $4,500 Sedo
FatChance.com $4,494 Godaddy
WangJing.com $4,427 4.CN
ForceOne.com $4,415 Godaddy
BizCoin.com $4,265 DropCatch
Jiquan.com $4,210 Godaddy
Teuco.com $4,204 Dropcatch
Pathological.com $4,200 NamesCon
CannaCash.com $4,174 Godaddy
Geodesic.com $4,094 Dropcatch
Selecao.com $4,050 Godaddy
Dingy.com $4,000 NamesCon
Dieticians.com $4,000 NamesCon
StartupFunding.com $4,000 NamesCon
Numerals.com $4,000 NamesCon
Hesu.com $4,000 NameJet
Afry.com $4,000 Sedo
ActiveFuture.com $4,000 Buydomains
Esdy.com $4,000 Sedo
Conjured.com $4,000 Sedo
MyVessel.com $4,000 Sedo
DamnLOL.com $4,000 Sedo
Aviaro.com $3,988 Sedo
Lorek.com $3,950 Sedo
LumberJaxe.com $3,900 Sedo
Pmda.com $3,900 NameJet
Leoa.com $3,888 Sedo
Unibo.com $3,884 Sedo
AnyPass.com $3,865 Sedo
ChicBuds.com $3,750 Godaddy
NJbets.com $3,750 PerfectName
Cellarity.com $3,750 Sedo
Arcovara.com $3,750 Sedo
Tohe.com $3,700 NameJet
Ecolinio.com $3,700 Sedo
SafeVape.com $3,600 NamesCon
TryGames.com $3,550 Dropcatch
PrimeBox.com $3,550 Godaddy
Cazo.com $3,501 NameJet
Multiplexer.com $3,500 NamesCon
Vetox.com $3,500 Sedo
SmartPacs.com $3,488 BuyDomains
GenVox.com $3,488 Sedo
Signetic.com $3,475 BuyDomains
OnePro.com $3,433 NameJet
Likers.com $3,412 DropCatch
gShield.com $3,383 Godaddy
NursingSuccess.com $3,363 BuyDomains
Ballooon.com $3,300 Sedo
NetworkDynamics.com $3,297 NameJet
AssetGeek.com $3,285 DomainTheory
Wisu.com $3,285 NameJet
Foodzie.com $3,250 Godaddy
CorporateBrand.com $3,200 NamesCon
Casinotop.com $3,200 Sedo
GetFrank.com $3,200 Sedo
Fingerboarding.com $3,275 Godaddy
Braidy.com $3,153 Godaddy
DrawCrowd.com $3,151 DropCatch
Ditietu.com $3,104 DropCatch
MicroGreen.com $3,100 DropCatch
StrategicGiving.com $3,066 BuyDomains
VegasMoney.com $3,055 Godaddy
CSSmojo.com $3,050 Godaddy
Weyland.com $3,022 DropCatch
Annoyed.com $3,000 Flippa
Thebes.com $3,000 NamesCon
TriviaMasters.com $3,000 BuyDomains
Merosa.com $3,000 Sedo
Enlyte.com $3,000 Sedo
Pellerano.com $3,000 Sedo
OpenSmile.com $3,000 Sedo
Lakka.com $3,000 Sedo
MuscleBody.com $3,000 Godaddy
CSConline.com $3,000 Sedo
TerraeMare.com $3,000 BuyDomains