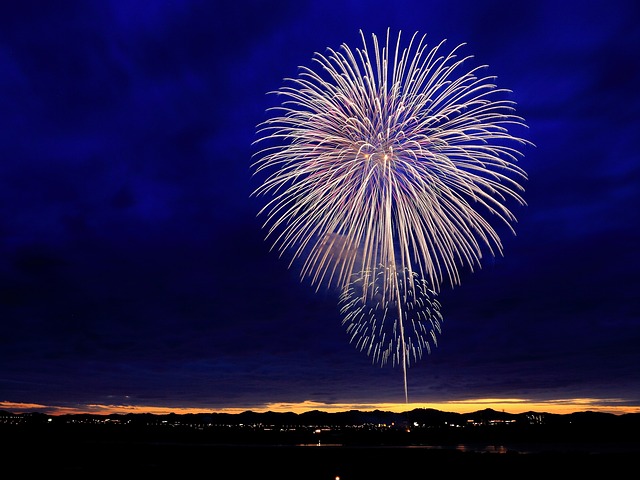 Summer months show no sign of slowing domain sales. An amazing short brand and one word domain name Ice.com hit the moon with a $3,500,000 sale brokered by GritBrokerage in July. Also not on the list below Inception.com sold for $550,000 and CallTracking.com for $120,000. Hundreds more brandable .COMs have been swooped up by end users and investors alike since our record breaking June report. Keep in mind these are only reported sales and not even including some of the largest domain name marketplaces that do not report sales publicly.
Some pretty sweet deals were to be had in July as well. A couple that I think will easily be flipped for 10x within 2 years are FantasyIsland.com and Cruisin.com which were steals, congrats to the new owners of those domains. There is a very strong trend towards two and three letter acronym + keyword (or keyword + acronym) .com sales between $3-$10k in this list. Again, gambling domain names as well as four letter CVCV (consonant/vowel/consonant/vowel) sales are still trending thru the summer months.
Sales data provided by NameBio.com, enjoy the list!
Snoring.com $502,225 Buckley Media Group
Sleeping.com $502,225 Buckley Media Group
Seva.com $310,000 Private sale
BTCexchange.com $55,000 Sedo
Okdo.com $46,256 Sedo
WormHoles.com $32,500 Sedo
Ezra.com  $29,350 Sedo
CannaClub.com$26,722 Godaddy
Sekt.com $26,415 Sedo
Ribbit.com $25,000 Godaddy
Proxima.com $23,255 Dropcatch
IvyPay.com $22,000 Sedo
BetIQ.com $19,999 Sedo
LocalHero.com $18,736 Sedo
Haide.com $18,000 Sedo
HighLife.com $18,000 Sedo
MedicalCRM.com $15,000 Sedo
SolCasino.com $15,000 Sedo
VideoSpace.com $12,000 Sedo
Qness.com $11,670 Sedo
LaidBack.com $10,550 Godaddy
Vitamines.com $10,418 Sedo
Bakt.com $10,000 Sedo
PanAfrica.com $10,000 Sedo
Meko.com $10,000 Sedo
MaiMaijia.com $10,000 Sedo
IndustrialAthlete.com $10,000 Sedo
TWcapital.com $10,000 Sedo
FScloud.com $9,999 Sedo
GBlife.com $9.927 Sedo
RazerPay.com $9,449 sedo
Ethex.com $9,110 NameJet
DubaiSquare.com $8,999 Sedo
SearchWeb.com $8,888 Sedo
BingoBoom.com $8,739 Sedo
Jazle.com $8,700 Private
aTag.com $8,500 NameJet
Vrio.com $8,500 Flippa
TomorrowIsYou.com $8,500 Sedo
Axsel.com $8,101 Sedo
Isei.com $8,000 Sedo
NewDeal.com $8,000 Sedo
NewsIsFree.com $7,700 Dropcatch
StoryWell.com $7,500 Sedo
FaroPoint.com $7,500 Sedo
LifeSchool.com $7,499 Godaddy
DozenRoses.com $7,474 Flippa
JSIgroup.com $7,350 Sedo
Leao.com $7,255 NameJet
Interwood.com $7,250 NameKart
Aeos.com $7,169 Godaddy
Fidility.com $7,050 Dropcatch
uCamping.com $7,000 Sedo
Birdly.com $6,600 Sedo
Domaino.com $6,500 Flippa
tMap.com $6,500 Sedo
Digitique.com $6,458 Sedo
GoWorking.com $6,408 Sedo
SwishZone.com $6,356 NameJet
BoatWorks.com $6,100 Godaddy
gTogether.com $6,089 Sedo
WorldWatch.com $6,000 Sedo
Agence.com $5,955 NameJet
FabPlus.com $5,950 Sedo
MangoMall.com $5,900 Sedo
Dreame.com $5,878 Sedo
StaffZone.com $5,828 Sedo
AskSean.com $5,777 Sedo
AirportConnect.com $5,727 Sedo
Nimes.com $5,500 Godaddy
StormAid.com $5,500 Sedo
LabNet.com $5,399 Godaddy
Kiralama.com $5,350 Dropcatch
Gamco.com $5,317 NameJet
CasinoFair.com $5,256 Sedo
OilWorx.com $5,250 Sedo
LaPagina.com $5,199 NameJet
Dure.com $5,101 NameJet
Geso.com $5,100 NameJet
HelloFunding.com $5,000 Sedo
FashionAR.com $5,000 NextGenBrand
BizBase.com $5,000 Sedo
Mufan.com $5,000 Sedo
Womp.com $4,999 NameJet
UltraVPN.com $4,999 Sedo
DataTalks.com $4,950 Sedo
CavalliClass.com $4,950 Sedo
LAhcg.com $4,880 Sedo
MTstudio.com $4,854 Sedo
Unhackable.com $4,801 NameJet
HealthWidget.com $4,800 BuyDomains
B-food.com $4,600 Sedo
Smaho.com $4,575 Sedo
WeddingByColor.com $4,550 Sedo
EnergyMode.com $4,500 Sedo
InkBomb.com $4,500 Sedo
ServiceRobots.com $4,500 Sedo
LearnPoker.com $4,254 Dropcatch
GiftRabbit.com $4,250 Sedo
Qela.com $4,250 Godaddy
AMevents.com $4,200 Sedo
Maige.com $4,200 NameJet
Yuzzu.com $4,087 Sedo
TravelAndLuxury.com $4,078 Sedo
Minimo.com $4,049 NameJet
FloFly.com $4,000 Sedo
AlternativeBalance.com $4,000 Sedo
Qista.com $4,000 Sedo
RunningWater.com $4,000 Sedo
SaveMedia.com $4,000 Flippa
LovedBy.com $3,981 Sedo
BitcoinEX.com $3,950 Sedo
JoyLabs.com $3,950 Sedo
Rennes.com $3,915 Sedo
GreenPest.com $3,888 AbdulBasit
Forbury.com $3,888 Sedo
NewPost.com $3,888 Sedo
VegX.com $3,850 Flippa
Strative.com $3,750 Sedo
HarmonyCloud.com $3,750 Sedo
FinalClearance.com $3,650 NameJet
IRpub.com $3,590 BuyDomains
SkiSwitzerland.com $3,550 Godaddy
SustainableInvestor.com $3,516 BuyDomains
Organi.com $3,513 Sedo
Fizo.com $3,510 Sedo
SkiFrance.com $3,502 Godaddy
BizNotes.com $3,500 BuyDomains
TKsteel.com $3,5000 Sedo
WeWet.com $3,500 Sedo
Hirano.com $3,500 NameJet
Totectors.com $3,500 Sedo
VoipAdvisor.com $3,499 Sedo
Blockto.com $3,496 Sedo
KaoXun.com $3,400 Dropcatch
Asesorias.com $3,384 Sedo
StudentCredit.com $3,383 Dropcatch
Cantine.com $3,383 Godaddy
GaoJin.com $3,310 NameJet
CapriCavanni.com $3,300 Godaddy
FantasyIsland.com $3,251 Dropcatch
Maddison.com $3,250 NameJet
ViviStats.com $3,250 Godaddy
Cruisin.com $3,230 NameJet
TieBout.com $3,216 BuyDomains
Crasher.com $3,200 Godaddy
Shitet.com $3,200 Sedo
ItsYourCash.com $3,177 BuyDomains
LuxeBride.com $3,142 BuyDomains
Targeto.com $3,132 Godaddy
Inboxed.com $3,114 Flippa
PinkIsTheNewBlog.com$3,104 Godaddy
CanvasPrint.com $3,058 NameJet
Shoula.com $3,050 Dropcatch
JoyTelecom.com $3,036 Sedo
Transplante.com $3,000 BuyDomains
SailGP.com $3,000 Sedo
DoubleCloud.com $3,000 Sedo
Shineled.com $3,000 Sedo
Clayoquot.com $3,000 Sedo
BullionDirect.com $3,000 Godaddy
HarmonyFoundation.com $3,000 Sedo
ZipCart.com $2,999 Sedo
UltimateWoman.com $2,999 Sedo