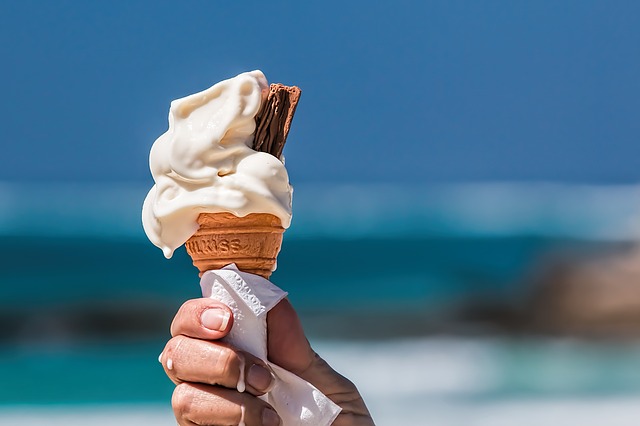 As summer heats up for much of the population of the world it had generally been a rule of thumb that domain sales slow down. More people vacationing and spending time outdoors meant less eyeballs on domains and e-commerce overall. Well, that seems not to be the case with .COM movement to start the summer season off in 2018!
This is by far the largest list we've put together for brandable .COM names in a single month, and remember we're looking at just a sample of last months sales as some of the largest marketplaces are not reporting all or any of their sales data publicly.
In the June report, we find loads of made up or words with and extra letter at the beginning/end. Also, two short words together or abbreviations of words combined to make a memorable domain are selling like hot cakes. Several Canna and CBD names found new homes as well as gambling related domains. Sales data is collected via NameBio.com as well as DNJournal.com. Enjoy the list!
Signet.com $300,000 Afternic
Koffer.com $86,892 Sedo
SportLine.com $50,001 Sedo
FireHose.com $35,000 Sedo
UScoin.com $34,888 Sedo
SecureChain.com $30,000 Sedo
Quoter.com $30,000 Sedo
eFounder.com $27,500 Sedo
SongExchange.com $25,000 Sedo
StudioPhi.com $24,888 DomainMarket
LiveWorkouts.com $20,150 Godaddy
SitCon.com $20,000 Sedo
Nuze.com $16,037 Uniregistry
BirdsNest.com $15,252 Godaddy
CannaBar.com $15,000 PotDomains
LivingOnLight.com $15,000 DomainMarket
ProBit.com $15,000 Sedo
DebtAdvisor.com $14,000 Sedo
MooMoo.com $13,999 Sedo
Ansu.com $12,000 Sedo
FinEdu.com $12,000 Sedo
SunDoc.com $12,000 Sedo
Dokker.com $11,810 Sedo
SofortPay.com $11,793 Sedo
Daten.com $11,792 Sedo
NetRegie.com $11,634 Sedo
gShop.com $11,329 Godaddy
Quicke.com $11,322 NameJet
SMStraffic.com $10,594 Sedo
BlockTags.com $10,000 Sedo
LiquidCBD.com $10,000 PotDomains
FindLoans.com $10,000 Godaddy
PublicBeauty.com $10,000 DomainMarket
BitBi.com $9,990 Sedo
TradeCrypto.com $9,900 Sedo
Coinvestment.com $9,860 Sedo
Rattlers.com $9,500 Afternic
Previero.com $9,048 Sedo
SuperApuestas.com $8,715 Sedo
iGPS.com $8,155 NameJet
SnapCheat.com $8,137 Sedo
Ruletti.com $8,097 Sedo
TripDoctor.com $8,028 Sedo
Plenum.com $7,877 NameJet
Trad.com $7,650 Godaddy
Tejara.com $7,600 Godaddy
Cene.com $7,500 Sedo
HotelTV.com $7,500 Sedo
CurrentState.com $7,500 Sedo
PolyVerse.com $7,500 NameJet
Plataforma.com $7,204 NameJet
Nais.com $7,100 Godaddy
GamingAI.com $7,000 Sedo
ACcredit.com $6,999 NameJet
Bioton.com $6,993 Sedo
Primely.com $6,969 Sedo
BioTon.com $6,940 Sedo
WasteTrainers.com $6,850 Godaddy
DataGravity.com $6,801 Godaddy
SixtyBricks.com $6,800 Sedo
SunMusic.com $6,800 Sedo
Retete.com $6,600 Godaddy
KarPool.com $6,500 Private
eFutu.com $6,499 Sedo
Liveli.com $6,488 Sedo
Trixta.com $6,480 Sedo
BohoClub.com $6,384 Sedo
Liquide.com $6,380 Sedo
TheFinest.com $6,211 Godaddy
Zenus.com $6,150 DropCatch
Travelite.com $6,056 Godaddy
AlgorithmWay.com $6,000 DomainKart
BeWoke.com $6,000 DomainTheory
FoxTrade.com $6,000 Sedo
KingCasino.com $6,000 Sedo
VisaChina.com $6,000 Sedo
AvatarX.com $5,888 DeepNames
Ejento.com $5,888 Afternic
CentrumCoin.com $5,800 Sedo
SigmaWealth.com $5,800 Sedo
EuNet.com $5,765 Sedo
SoftPorn.com $5,750 Sedo
SecretBase.com $5,500 Sedo
TgsGlobal.com $5,500 Sedo
Triodor.com $5,500 Sedo
CryptoFeed.com $5,250 NameJet
BetWire.com $5,101 Sedo
BestForex.com $5,000 Godaddy
CrowdView.com $5,000 Sedo
CBDliquid.com $5,000 PotDomains
EMSfitness.com $5,000 Sedo
Eneba.com $5,000 Sedo
HireAd.com $5,000 Sedo
MStown.com $5,000 Sedo
MyGit.com $5,000 Sedo
NanoCable.com $5,000 Sedo
NDsport.com $5,000 Sedo
NeoResort.com $5,000 Sedo
Orchesto.com $5,000 Sedo
Solyda.com $5,000 Sedo
Vedix.com $5,000 Sedo
UnitedHost.com $5,000 Sedo
Hajde.com $4,988 BuyDomains
AeroVision.com $4,977 NameJet
GeminiShop.com $4,950 Sedo
Afinis.com $4,945 Sedo
TaiYou.com $4,833 NameJet
ScriptVision.com $4,800 Sedo
TerraBio.com $4,800 Sedo
LetsSaveMoney.com $4,748 Godaddy
SmartSight.com $4,710 Sedo
hChina.com $4,760 Sedo
eBed.com $4,603 Godaddy
Savvify.com $4,590 Sedo
Vorto.com $4,568 Godaddy
Boxengasse.com $4,500 Sedo
eChino.com $4,500 Sedo
FibreStore.com $4,500 Sedo
Lobra.com $4,500 Sedo
uFile.com $4,450 DropCatch
BeautyNova.com $4,287 Sedo
YeuTing.com $4,251 DropCatch
TicketCo.com $4,179 NameJet
Nudy.com $4,100 NameJet
eCruises.com $4,080 NameJet
DailyShop.com $4,050 Godaddy
EuroCrypto.com $4,050 DropCatch
Finner.com $4,050 Godaddy
BetForce.com $4,000 Godaddy
Heja.com $4,000 NameJet
SouthwestCare.com $4,000 BuyDomains
WeFlip.com $4,000 Sedo
LiveLib.com $3,997 Sedo
VIPconciercge.com $3,992 NameJet
IdeaStock.com $3,900 Sedo
UniversalTime.com $3,900 NameJet
RawFish.com $3,800 Godaddy
RockAd.com $3,800 Sedo
CrossGate.com $3,750 NameJet
TastyGram.com $3,750 Sedo
Relaton.com $3,712 Sedo
MysteryMinds.com $3,700 Sedo
MallPlus.com $3,600 Godaddy
AmirCo.com $3,500 Sedo
FinancialGold.com $3,500 Sedo
IdentityMedia.com $3,500 Sedo
LikeTour.com $3,500 Sedo
Raes.com $3,500 DropCatch
SkyOrange.com $3,500 Sedo
Strenia.com $3,500 Sedo
Takso.com $3,500 Sedo
WealthConnect.com $3,500 Sedo
CannaBull.com $3,495 Sedo
MediChannel.com $3,484 Sedo
WetVapes.com $3,478 Godaddy
BizCoach.com $3,477 NameJet
GraceCity.com $3,455 NameJet
WhiteIsland.com $3,450 DropCatch
StarDate.com $3,427 Godaddy
FreeDesign.com $3,412 NameJet
GetDR.com $3,366 BuyDomains
ArcNet.com $3,349 BuyDomains
Laure.com $3,305 Godaddy
ComedyKings.com $3,300
HBpro.com $3,000 Sedo
LimitlessPower.com $3,000 Sedo
Slamm.com $3,000 Sedo
YoFish.com $3,000 Sedo