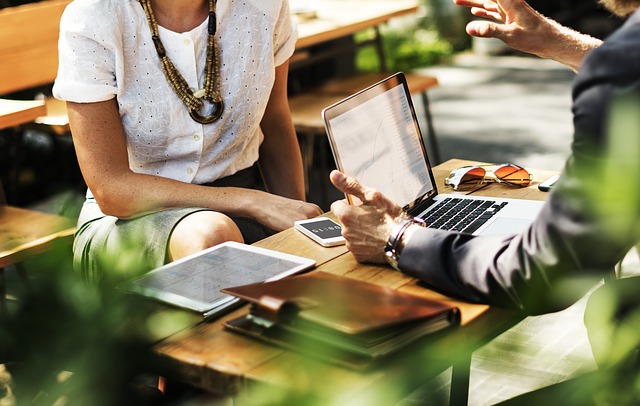 Some of the best brand domains are true one word .COMs like a color, animal, adjective or verb that can be a great fit for unlimited different industries or businesses. For example last month it was uncovered that Indigo.com likely sold $2.7M. Indigo would make a killer brand name for so many services or products. Other one words that were reportedly sold last month include Enhance.com $110,000 and Walrus.com $55,000 via BQDN. However, dictionary domains are absolutely not the end all for brands, just ask Google, Twitter, LinkedIn, Facebook and GitHub. These are the type of names we focus on in our month brandable sales roundup.
Below is another batch of 100+ brandable .COM sales from May. This list is just a sample of what has sold last month, many of which were at reseller auction. It does not even include sales from major marketplace Afternic.com (which stopped reporting sales publicly) or top brandable domain marketplaces BrandBucket.com, BrandRoot.com and BrandPa.com.
There are some really good four, five and six letter names in here that went for great prices. There are also (as always) some head scratchers. Sales data is collected via NameBio.com as well as DNJournal.com. Enjoy the list!
Flo.com $127,258 Sedo
Cense.com $75,000 NewReach
HumanAbility.com $40,000 DomainMarket
RebelYell.com $38,250 GoDaddy
Viomi.com $37,038 DropCatch
Hemper.com $36,150 DropCatch
LawLeader.com $19,888 Sedo
Viagio.com $19,888 Sedo
Wiise.com $18,000 Sedo
WePayCash.com $15,805 GoDaddy
Dynamind.com $15,000 Sedo
Zofu.com $14,500 Sedo
Kosa.com $14,050 DropCatch
LiveGig.com $14,000 Sedo
Derp.com $13,915 GoDaddy
Listy.com $13,888 GoDaddy
Bigudi.com $13,295 Sedo
Oasi.com $12,432 Sedo
JingQi.com $11,750 GoDaddy
HealthGate.com $11,750
WeddingDream.com $11,729 Sedo
CarbonHoldings.com $10,350 Sedo
KeepCalm.com $10,320 Sedo
ClearSuite.com $10,000 Sedo
TiMedia.com $10,000 Sedo
PlanetStorage.com $9,999 GoDaddy
Junlong.com $9,400 DropCatch
KuiKui.com $9,311 NameJet
Compas.com $9,255 NameJet
Infinita.com $9,050 GoDaddy
Styrk.com $8,838 Sedo
Kidso.com $8,500 Sedo
Maxeye.com $8,050 Sedo
Xuper.com $8,000 Sedo
Skyzer.com $8,000 Sedo
PowerVibe.com $8,000 Uniregistry
Aditi.com $7,978 NameJet
LoanStar.com $7,856 NameJet
iTeacher.com $7,500 Sedo
PolyVerse.com $7,500 NameJet
Pendula.com $7,500 Sedo
MyBella.com $7,495 Sedo
Meez.com $7,001 NameJet
nCasino.com $7,000 Sedo
KnowHowNow.com $7,000 Sedo
NeuroTech.com $6,755 Sedo
Quantex.com $6,600 GoDaddy
ProjectSkin.com $6,488 Sedo
MilChina.com $6,306 GoDaddy
LevelNaturals.com $6,230 GoDaddy
CoinTraffic.com $6,200 Sedo
DressOutlet.com $6,010 Sedo
ARcreator.com $6,000 Sedo
VRman.com $6,000 LucidDomains
Pipix.com $5,950 Sedo
Onice.com $5,931 Sedo
ThinkDitigal.com $5,891 Sedo
ColorLabs.com $5,711 GoDaddy
GotoRead.com $5,600 DropCatch
TCCenter.com $5,500 Sedo
iWorks.com $5,450 DropCatch
BaseCoin.com $5,369 Godaddy
Mindfully.com $5,300 Godaddy
VegasBorn.com $5,250 Flippa
Eski.com $5,049 GoDaddy
Huly.com $5,000 BuyDomains
EdgeAdvisors.com $5,000 Sedo
MyZizino.com $4,880 Sedo
Zentrum.com €4,000 Sedo
bMake.com $4,500 Sedo
Millux.com $4,500 Sedo
Relog.com $4,500 Sedo
Menage.com $4,0001 NameJet
RareKind.com $4,000 Sedo
SourceMaster.com $3,750 Sedo
Blippr.com $3,551 GoDaddy
FairTek.com $3,500 Sedo
Betterex.com $3,500 Sedo
TrendTeam.com $3,500 Sedo
Davali.com $3,500 Sedo
WeAllScream.com $3,500 XYNames
DiscoverApp.com $3,499 Sedo
Cascarilla.com $3,216 BuyDomains
HealthHero.com $3,150 GoDaddy
FXbit.com €3,000 Sedo
Armato.com $3,000 BuyDomains
RenewDesign.com $3,000 BuyDomains
FarmDepot.com $3,000 BuyDomains
CuraNova.com $3,000 Sedo
PartnerHQ.com $3,000 Sedo
UltraHemp.com $3,000 Sedo
RedFog.com $2,995 Sedo
Samkey.com $2,925 Sedo
EasyBiz.com $2,925 Sedo
JDhome.com $2,900 NameJet
Freshpy.com $2,875 Sedo
TheSpaceship.com $2,750 BuyDomains
BangTing.com $2,577 DropCatch
IntelligentWebs.com $2,474 Sedo
InkCorrect.com $2,408 Sedo
AllInIt.com $2,376 Sedo
Alencar.com $2,300 Sedo