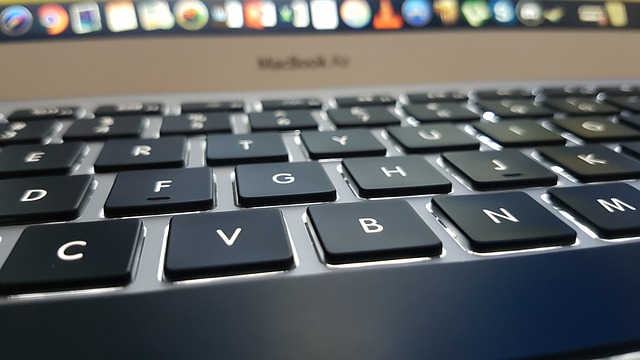 In this months brandable domain sales report there are well over 100 .COM domains that have sold for more than $5,000. The majority of these came from the Uniregistry marketplace which recently shared domain sales from Q1 that were not under NDA, so not all sales listed occurred in April but are previously unreported from 2018.
There are some really interesting names in this list and a few trends continuing. Four and five letter names that are pronounceable continue to find new homes with end users and investors alike. The word 'coin' is still very hot and it appears in 7 of the domains in this list, also two word names beginning with 'the' as well as the prefix/suffix 'sys' commanded some great returns.
Again, these are just a sampling of the sales that have happened as most transactions remain unreported and some of the largest domain marketplaces do not report sales publicly. Sales data is collected via NameBio.com as well as DNJournal.com. Onto the list!
MyVid.com $75,000 Uniregistry
Hubi.com $63,000 Uniregistry
Hodler.com $57,500 Uniregistry
SysAdmin.com $55,000 Sedo
yCoin.com $50,000 Sedo
Ludo.com $50,000 Uniregistry
Viaone.com $45,000 Afternic
Cultivo.com $44,200 Uniregistry
Spela.com $43,947 Uniregistry
Nyasha.com $41,600 Uniregistry
Homi.com $40,000 Uniregistry
Zamp.com $39,997 Uniregistry
GroceryBox.com $37,700 Uniregistry
Boote.com $33,550 Sedo
hDax.com $30,011 Uniregistry
Peixe.com $30,000 Uniregistry
Mekong.com $30,000 Uniregistry
SmartDoors.com $30,000 Uniregistry
Aumo.com $29,990 Uniregistry
Trudo.com $29,700 Uniregistry
uLao.com $29,000 Uniregistry
CoinBag.com $26,000 Uniregistry
PetShare.com $24,950 Uniregistry
Sysadmins.com $24,010 Sedo
uMedia.com $21,250 Godaddy
Sangam.com $21,000 Uniregistry
WellZone.com $20,500 Sedo
Sated.com $20,000 Sedo
RocketX.com $20,000 Uniregistry
Stelline.com $20,000 Sedo
MtnCoin.com $18,600 Nidoma
GhostRanch.com $18,000 Uniregistry
TheCubes.com $18,000 Uniregistry
StyroSoft.com €16,000 Sedo
Zaban.com $16,990 Uniregistry
LittleBean.com $16,500 Uniregistry
FistBump.com $16,000 Uniregistry
Almall.com $15,500 Sedo
RushBet.com $15,009 Uniregistry
Agila.com $15,000 Uniregistry
Bisq.com $15,000 Uniregistry
Chipz.com $15,000 Uniregistry
ExchangeIt.com $15,000 Uniregistry
Fidens.com $15,000 Sedo
LayerCake.com $15,000 Uniregistry
MrFrosty.com $15,000 Uniregistry
PayClub.com $15,000 Sedo
SmartFiber.com $15,000 Uniregistry
MeatBox.com $14,985 Uniregistry
MachineMax.com $14,000 Uniregistry
TheScent.com $13,965 Uniregistry
Biben.com $13,496 Uniregistry
Bfund.com $13,000 Uniregistry
Nexstar.com $13,000 Godaddy
PutIt.com $13,000 Sedo
Stracon.com $13,000 Sedo
SafeVault.com $13,000 Uniregistry
Kunooz.com $12,977 Uniregistry
BioPack.com $12,500 Uniregistry
Englon.com $12,475 Uniregistry
SmartFix.com $12,475 Uniregistry
CoinRank.com $12,000 Uniregistry
Nesten.com $12,000 Uniregistry
Brevard.com $10,988 Namejet
Cordet.com €10,000 Sedo
RoyalDragon.com $10,500 Uniregistry
Bamac.com $10,009 Uniregistry
Ddev.com $10,000 Sedo
AntBox.com $10,000 Uniregistry
Iridia.com $10,000 Uniregistry
MattressHub.com $10,000 Uniregistry
ShadowFox.com $10,000 Uniregistry
CoinKing.com £9,998 Sedo
Triomphe.com $9,980 Uniregistry
WeedGames.com $9,475 Uniregistry
Vodi.com $9,077 Godaddy
DoctorMe.com $9,011 Uniregistry
PlateRate.com $8,393 Sedo
IceIsland.com $8,000 Uniregistry
DeepCoin.com $8,000 Uniregistry
TheMuse.com $7,987 Uniregistry
CoinBar.com $7,500 Uniregistry
FanFusion.com $7,500 Uniregistry
iDella.com $7,500 Uniregistry
ThePopup.com $7,500 Uniregistry
HappyChat.com $7,500 Uniregistry
CamCube.com $7,525 Sedo
HayLion.com $7,000 Sedo
Motoko.com $7,000 Sedo
PopShield.com $7,000 Uniregistry
NovaCredit.com $6,999 Sedo
PlateRate.com €6,800 Sedo
Intellisys.com $6,389 Namejet
Zewo.com $6,300 Namejet
Zecom.com $6,011 Uniregistry
EasyLoop.com $6,000 Uniregistry
SkyLobby.com $6,000 Uniregistry
YoImo.com $6,000 Sedo
Vectio.com €5,800 Sedo
GeneCraft.com €5,000 Sedo
Glaps.com €5,000 Sedo
CyberX.com €5,000 Sedo
Updex.com $5,995 Sedo
Gemix.com $5,883 Uniregistry
Nerta.com $5,750 Sedo
Samox.com $5,500 Sedo
Energicon.com $5,450 Sedo
Kucha.com $5,199 Namejet
Burl.com $5,088 Namejet
CyberSaint.com $5,011 Uniregistry
CoinPhone.com $5,000 Uniregistry
DigiLove.com $5,000 Uniregistry
MindMesh.com $5,000 Uniregistry
PourDecisions.com $5,000 Sedo
Studco.com $5,000 Sedo
SkunkApe.com $5,000 Uniregistry
TheGrub.com $5,000 Uniregistry
vTrack.com $5,000 Uniregistry