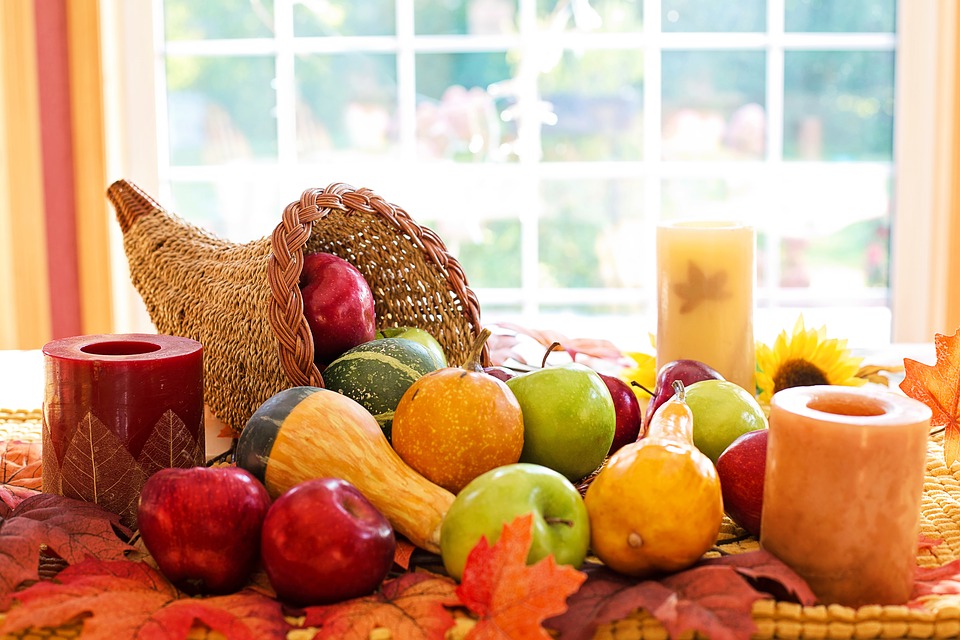 Using NameBio.com and checking for brandable .COM domains that went above $2,700 last month, I found 220 sales. This does not include Kush.com that topped the charts in November for $500,000. I think Kush.com is an awesome brand name. It is one word that most correlate as cannabis strain but can also mean high class, comfortable or even 'cool' to some people. Virus.com ($142k) and Avoid.com ($117k) also brought in low six figure sales last month.
There were quite a few four letter .com sales as well, and quite a few of them were the highly sought after CVCV or VCVC letter patterns (c=consonant, v=vowel). The sale of Jaden.com for under $8k was a pretty good deal also worth mentioning, I wouldn't be surprised to see that one near the top of the charts in a future post.
As always, this is just a sampling of sales from last month. Most marketplaces and private sellers do not report domain name sales. As an example, we (VentureTent) had a sale of a brandable blockchain related domain last month for mid $xx,xxx which is under NDA.
WildCraft.com $80,000 Lumis
PickPack.com $59,000 Namejet
Aphelion.com $45,000 Lumis
Payen.com $28,345 Sedo
eKing.com $28,000
eSenses.com $27,999 Sedo
Manal.com $26,684 Sedo
Entertainment360.com $25,000 Sedo
HighTea.com $24,500 Sedo
TopMall.com $20,050 Godaddy
Usme.com $20,000 Lumis
WePower.com $19,000 Godaddy
CannaCorp.com $16,500 Godaddy
SoundBites.com $15,108 Namejet
eResearch.com $15,000 Sedo
CloudEstate.com $15,000 Sedo
Trumped.com $15,000 LegalBrandMarketing
Beboon.com $15,000 Sedo
TopCars.com $14,588 Flippa
Kanso.com $12,000 Sedo
Databased.com $12,000 Sedo
SkyOrganics.com $11,500 Sedo
Nedstar.com $11,500 Sedo
ThriveLabs.com $11,000 Sedo
Flagged.com $11,000 Sedo
PlusToken.com $10,500 Namejet
Tackk.com $10,500 Godaddy
HumanCo.com $10,500 Sedo
Logistics4vn.com $10,250 Godaddy
Nuva.com $10,250 Godaddy
OhMyHome.com $10,000 Sedo
FirstMall.com $10,000 Sedo
Updraft.com $10,000 Sedo
Wugen.com $9,999 Sedo
xvidwos.com $9,800 Sedo
GlobalCare.com $9,300
Lise.com $9,200 Dynadot
Potex.com $9,115 Sedo
WhiskyKing.com $9,095 Sedo
Mercarto.com $9,000 Sedo
Sohoo.com $9,000 Sedo
Pickem.com $9,000 Godaddy
Neuken.com $8,794 Sedo
TalkAboutSleep.com $8,700 Godaddy
Deski.com $8,500 Sedo
TeePrint.com $8,500 Sedo
Jeny.com $8,500 Namejet
Xelo.com $8,188 Sedo
CreditView.com $8,150 Namejet
Goteo.com $7,708 Sedo
Ohoo.com $7,500 Sedo
Cior.com $7,495 Sedo
Jaden.com $7,144 Namejet
Kondition.com $7,100 Sedo
Saho.com $7,088 Namejet
BetOffice.com $6,900 Sedo
Nebi.com $6,700 Namejet
VikingMan.com $6,600 Sedo
Curative.com $6,500 Namejet
Mobb.com $6,388 Godaddy
Stema.com $6,296 Sedo
Seel.com $6,205 Godaddy
Reservalo.com $6,186 Sedo
MotorHeads.com $6,155 Godaddy
PetSide.com $6,501 Dropcatch
MarijuanaSupply.com $6,050 Godaddy
iCatOnline.com $6,000 Sedo
QuickCredit.com $6,000 Sedo
CrazyBox.com $5,910 Sedo
Yuruma.com $5,800 Sedo
Market24.com $5,702 Sedo
PlaceToBe.com $5,667 Sedo
AirTicketnet.com $5,623 Sedo
HelloVan.com $5,612 Sedo
Blague.com $5,575 Sedo
SuperFish.com $5,503 Godaddy
Qorg.com $5,500 Flippa
ScoreReport.com $5,500 Sedo
CineLounge.com $5,500 Sedo
DigitalFX.com $5,350 NameJet
TeamGenius.com $5,300 Sedo
MoneyMoney.com $5,249 Godaddy
Headbanger.com $5,210 Namejet
TheFappening.com $5,171 Dropcatch
KiteString.com $5,101 Godaddy
VirtualTruth.com $5,100 Godaddy
Staunton.com $5,099 Namejet
CallTrack.com $5,051 Dropcatch
Inovus.com $5,023 Godaddy
WithYou.com $5,022 Namejet
Drinkx.com $5,000 Sedo
Row6.com $5,000 Sedo
MartianWater.com $5,000 Sedo
ScentBook.com $5,000 Sedo
ByTheHand.com $5,000
SignalPress.com $5,000 Sedo
Torgaurd.com $4,995 Sedo
ShortCode.com $4,905 Namejet
Gyym.com $4,805 Godaddy
Trackfone.com $4,605 Dropcatch
RoboCrop.com $4,569 Sedo
Atesta.com $4,500 Sedo
eCando.com $4,500 Sedo
Leador.com $4,464 Sedo
Bifex.com $4,422 Sedo
ShowTop.com $4,421 Sedo
ThemesAndCo.com $4,403 Sedo
Payid.com $4,400 Namejet
BookYourStay.com $4,369 Godaddy
Shunmi.com $4,334 Namejet
Kbagi.com $4,300 Dropcatch
IDFblog.com $4,250 Godaddy
Scalo.com $4,223 Namejet
Michaes.com $4,048 Dropcatch
TeleTherapy.com $4,046 Godaddy
Logsta.com $4,000 Sedo
Colouration.com $4,000 Sedo
Gapo.com $4,000 Namejet
xVideoe.com $3,999 Sedo
iSourcing.com $3,995 Sedo
PlasticCell.com $3,915 Sedo
Valeon.com $3,900 Sedo
KidsDeals.com $3,900 Sedo
Millimeter.com $3,855 Namejet
OperaMediaWorks.com $3,800 Godaddy
NaoInc.com $3,789 Buydomains
Pod1.com $3,755 Godaddy
Ifstanbul.com $3,750 Godaddy
Cellion.com $3,750 Sedo
Burdela.com $3,759 Sedo
Bawi.com $3,717 Dropcatch
FaceCam.com $3,700 Namejet
SocialCon.com $3,700 Godaddy
TripLoop.com $3,627 Godaddy
MindForce.com $3,600 Namejet
CreateYourLife.com $3,565 Sedo
LegalCopy.com $3,551 Flippa
EduFair.com $3,550 Godaddy
Uncoupled.com $3,501 Buydomains
CityHill.com $3,500 Lumis
InternationalMedia.com $3,500 Flippa
TripCart.com $3,500 Sedo
ForPain.com $3,500 Buydomains
PlaceTag.com $3,495 Sedo
Unir.com $3,455 Dynadot
Ecotality.com $3,455 Godaddy
Celero.com $3,432 Sedo
DoorArt.com $3,400 Sedo
HomesInc.com $3,395 Godaddy
ChilliPepper.com $3,336 Namejet
Frutop.com $3,300 Sedo
FlyHub.com $3,251 Godaddy
DNSwizard.com $3,250 Flippa
xReference.com $3,200 Sedo
Arooma.com $3,200 Sedo
NovaVital.com $3,200 Sedo
Pocas.com $3,200 Sedo
NapQuest.com $3,100 Dropcatch
Usis.com $3,000 Namejet
IdealHealth.com $3,088 Godaddy
TrendyMan.com $3,076 Sedo
Comprara.com $3,057 Sedo
OneMile.com $3,045 Godaddy
RentKey.com $3,038 Godaddy
HoloHome.com $3,024 Godaddy
LabShop.com $3,006 Godaddy
Huagao.com $3,001 Godaddy
StockWalk.com $3,000 Buydomains
TotalAesthetics.com $3,000 Buydomains
MedSkills.com $3,000 Sedo
Cipatex.com $3,000 Sedo
BeerFarm.com $3,000 Sedo
Advertas.com $3,000 Sedo
PacificPartners.com $3,000 Namejet
Validos.com $3,000 Namejet
UrbanJewelry.com $3,000 Sedo
Push365.com $3,000 Sedo
Jepa.com $3,000 Namejet
PodLiving.com $3,000 Sedo
SysConf.com $3,000 Sedo
TcfUSA.com $3,000 Buydomains
SellerSupport.com $3,000 Sedo
ModernLights.com $3,000 Sedo
ZettaLabs.com $3,000 Sedo
ForStress.com $3,000 Buydomains
CedarLaneFarms.com $3,000 Buydomains
BikiniBar.com $3,000 Godaddy
PrivacyBlock.com $2,997 Sedo
zDaily.com $2,996 Dropcatch
Attbi.com $2,956 Namejet
Vergence.com $2,949 Dropcatch
Majida.com $2,900 Sedo
Snowberg.com $2,900 Sedo
Simfax.com $2,888 Sedo
xvid3os.com $2,888 Sedo
Leitbild.com $2,888 Sedo
WeedVapes.com $2,888 Godaddy
Nosak.com $2,850 Dropcatch
Actal.com $2,849 Sedo
BabyJordan.com $2,820 Sedo
BlackLetter.com $2,801 Sedo
HelloBus.com $2,800 Sedo
Love19.com $2,786 Sedo
Ancore.com $2,775 Sedo
Botta.com $2,720 Sedo
MandMinsurance.com $2,700
HoroscopesWithin.com $2,700