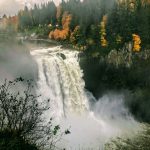 Reported domain name sales above $5,000 in October. It was a big month for one word and brandable domains as Eko.com tops the charts with a massive 1.5M sale, followed by Gorilla.com just under $500k.
Pronounceable cvcv (consonant vowel consonant vowel) patterned four letter .coms continue to sell well as expected. A load of shortened, misspelled or made up words that are 4-8 characters changed hands as well.
Always nice to see domains put to immediate use by end users like eko, gorilla, passione, traveladvantage, powerhost and sentai .coms to name a few. Disclaimer: this report only scratches the surface of domain sales that took place over the last month, most domain name sales are under NDA or not reported.
Eko.com $1,500,000 Uniregistry
Gorilla.com $496,320 RightOfTheDot
CryptoInsurance.com $70,000 BlockchainNames
Passione.com $60,000 DomainMarket
Squeezed.com $50,000 Uniregistry
Ntwk.com $49,000 Sedo
Pudong.com $40,049 DropCatch
HeyMoney.com $40,000 Sedo
WindEnergy.com $39,623 DropCatch
xFire.com $39,100 GoDaddy
TravelAdvantage.com $33,000 Uniregistry
Calisthentics.com $30,000 Uniregistry
Sentai.com $29,999 Sedo
DeskPhone.com $28,750 Uniregistry
LumoBodyTech.com $26,850 GoDaddy
DigitalMining.com $25,000 Uniregistry
WeDog.com $25,000 Sedo
ConcurringOpinions.com $24,571 GoDaddy
PhoneCases.com $24,000 GoDaddy
Cordage.com $22,000 Uniregisrty
Flexable.com $19,800 Sedo
Loxo.com $18,056 Namejet
Extasy.com $18,000 Uniregistry
Ably.com $17,500 Sedo
MyTips.com $17,000 Uniregistry
RecoverIt.com $16,000 Uniregistry
ModernCare.com $15,000 Unregistry
Ohne.com $15,000 Uniregistry
Halva.com $15,000 Uniregistry
InternationalWorld.com $15,000 Uniregistry
MicroBrewery.com $15,000 Sedo
PracticeManagement.com $14,985 Uniregistry
EnterpriseAuction.com $14,800 DomainMarket
Memoji.com $14,755 GoDaddy
LiveGames.com $14,601 NameJet
Knitch.com $14,000 Uniregistry
Compensaid.com $13,671 Sedo
PropTech.com $13,350 GoDaddy
Navitel.com $13,299 Sedo
UgandaAirlines.com $13,000 Solitary web
MailManager.com $13,000 Sedo
Pavillion.com $12,600 Namejet
FindApartments.com $12,502 GoDaddy
MarketingAdvisor.com $12,450 Sedo
LowKey.com $12,250 GoDaddy
Goldina.com $12,212 Sedo
Plantastic.com $12,000 Uniregistry
PowerHost.com $12,000 Sedo
Miauk.com $11,951 GoDaddy
AnimatorExpo.com $11,805 GoDaddy
Wohnmobil.com $11,080 Sedo
Barramundi.com $11,000 Uniregistry
Petabyte.com $11,000 Sedo
Zuki.com $10,869 Sedo
EarlyEdition.com $10,500 Uniregistry
Width.com $10,001 Namejet
Alfas.com $10,000 Uniregistry
ManForce.com $10,000 Uniregsitry
GearGaming.com $10,000 Uniregistry
Bips.com $10,000 Uniregistry
Fotc.com $10,000 Uniregistry
Salv.com $10,000 Sedo
Toric.com $9,999 Sedo
Biscotti.com $9,999 Sedo
RateFinder.com $9,800 Uniregistry
NanoForm.com $9,771 Sedo
Wixi.com $9,716 DropCatch
uMobile.com $9,500 GoDaddy
OceanUp.com $9,100 GoDaddy
StockAuto.com $9,000 Uniregistry
FossilFuel.com $9,000 Sedo
PureLifeFoods.com $8,888 Sedo
Linel.com $8,660 Sedo
LoveHub.com $8,600 Uniregistry
Groomen.com $8,500 Uniregistry
Houst.com $8,200 Uniregistry
Megu.com $8,100 GoDaddy
GotoSea.com $8,000 Unregistry
Yofo.com $8,000 GoDaddy
PerformancePet.com $8,000 Sedo
EagleX.com $7,600 Uniregistry
SolarFoods.com $7,500 Uniregistry
Qiro.com $7,500 Sedo
Revvi.com $7,500 Sedo
Cotc.com $7,500 Uniregistry
Cygov.com $7,500 Sedo
Atropa.com $7,282 Sedo
RealWin.com $7,099 Namejet
SteelTrader.com $7,000 Uniregistry
NextKeys.com $7,000 Sedo
Techi.com $7,000 Sedo
Buydo.com $6,995 Sedo
Permaturam.com $6,969 Sedo
MorningCallCoffeeStand.com $6,880 GoDaddy
Principio.com $6,700 Uniregistry
Altech.com $ 6850 DropCatch
SmartPillow.com $6,694 DropCatch
TrustScore.com $6,555 GoDaddy
Tepic.com $6,515 Uniregistry
Bonli.com $6,500 Sedo
Stanchions.com $6,500 Uniregistry
Divinus.com $6,500 Sedo
Devant.com $6,458 Namejet
BabyBabyBaby.com $6,288 BuyDomains
Foregen.com $6,146 Sedo
Beitel.com $6,125 Sedo
FitandFabLiving.com $6,100 GoDaddy
Convicted.com $6,100 Namejet
Semplan.com $6,015 Sedo
Talabani.com $6,000 Uniregistry
MasterAgent.com $6,000 Uniregistry
Levar.com $6,000 Uniregistry
ImageStock.com $6,000 GoDaddy
Tusas.com $6,000 Uniregistry
Aromar.com $5,980 Sedo
EnergySecurity.com $5,888 BuyDomains
Forw.com $5,817 Sedo
VeriSuite.com $5,750 Sedo
Otys.com $5,746 Uniregistry
AdobeStore.com $5,691 BuyDomains
Vetri.com $5,650 NameJet
RadarX.com $5,625 Sedo
OrderAll.com $5,588 BuyDomains
GetCounted.com $5,588 BuyDomains
EmpoweredWomen.com $5,588 BuyDomains
Jongen.com $5,567 Sedo
Hygena.com $5,559 Sedo
LuxuryBox.com $5,555 GoDaddy
Carfee.com $5,539 Sedo
Sspo.com $5,538 Sedo
Miyoung.com $5,515 Sedo
KickNation.com $5,500 Uniregistry
Banfu.com $5,500 Uniregistry
CloverGames.com $5,500 Sedo
ArabEdition.com $5,500 Uniregistry
UKde.com $5,482 Sedo
Traigo.com $5,469 Uniregistry
AutoDialer.com $5,455 GoDaddy
Befast.com $5,455 GoDaddy
Trilogia.com $5,400 Sedo
TradeCom.com $5,305 GoDaddy
NorthFirst.com $5,305 GoDaddy
WorldSmart.com $5,250 Uniregistry
Medigapandyou.com $5,201 GoDaddy
NoveltySocks.com $5,200 Uniregistry
PrivateID.com $5,200 Sedo
YardLink.com $5,155 Uniregistry
BuyBullion.com $5,109 GoDaddy
DatabaseManagement.com $5,106 GoDaddy
FinStart.com $5,100 DropCatch
QuickRead.com $5,100 GoDaddy
BioDesign.com $5,099 Namejet
PureNectar.com $5,000 Sedo
HowToSell.com $5,000 Sedo
StreetRacing.com $5,000 Uniregistry
ZipExtractor.com $5,000 Uniregistry
GHID.com $5,000 Uniregistry
FoldingKnives.com $5,000 Uniregistry
Nudg.com $5,000 Sedo
ScreenSource.com $5,000 Uniregistry
Pantechnicon.com $5,000 Uniregistry
InScienceWeTrust.com $5,000 Uniregistry
Salutary.com $5,000 Sedo
Sinny.com $5,000 Sedo
CucinaItalia.com $5,000 Sedo